Alabama's Beaches Kick Butt And You Did Not Even Know They Exist….Did You?
Well maybe you have heard that Alabama has beaches, but did you know they kick butt? When you think of sandy white beaches and clear blue ocean waters, does Alabama or Florida come to mind? I am going to guess, Florida.
If you said Florida and Alabama, you are correct but you are in the minority from a global perspective.

I travel a lot (duh!), so people often ask me where I am from. I always say that "I live on the beach in Orange Beach Alabama." Inevitably, I get a dumbfounded look. Then I go on to explain that Orange Beach is very close to Florida, so much so that I can literally walk from my Alabama beach condo to Florida in about 2 minutes.
So Guess what ! Orange Beach Alabama's beaches look identical to those on the better known Florida panhandle. Alabama's beaches are also far less crowded than those on the Florida Panhandle.
Orange Beach is not only a beautiful beach town, but it is also a fabulous location for boating and deep-sea fishing. Orange Beach has easy access to the Gulf of Mexico via the "pass" as locals call it.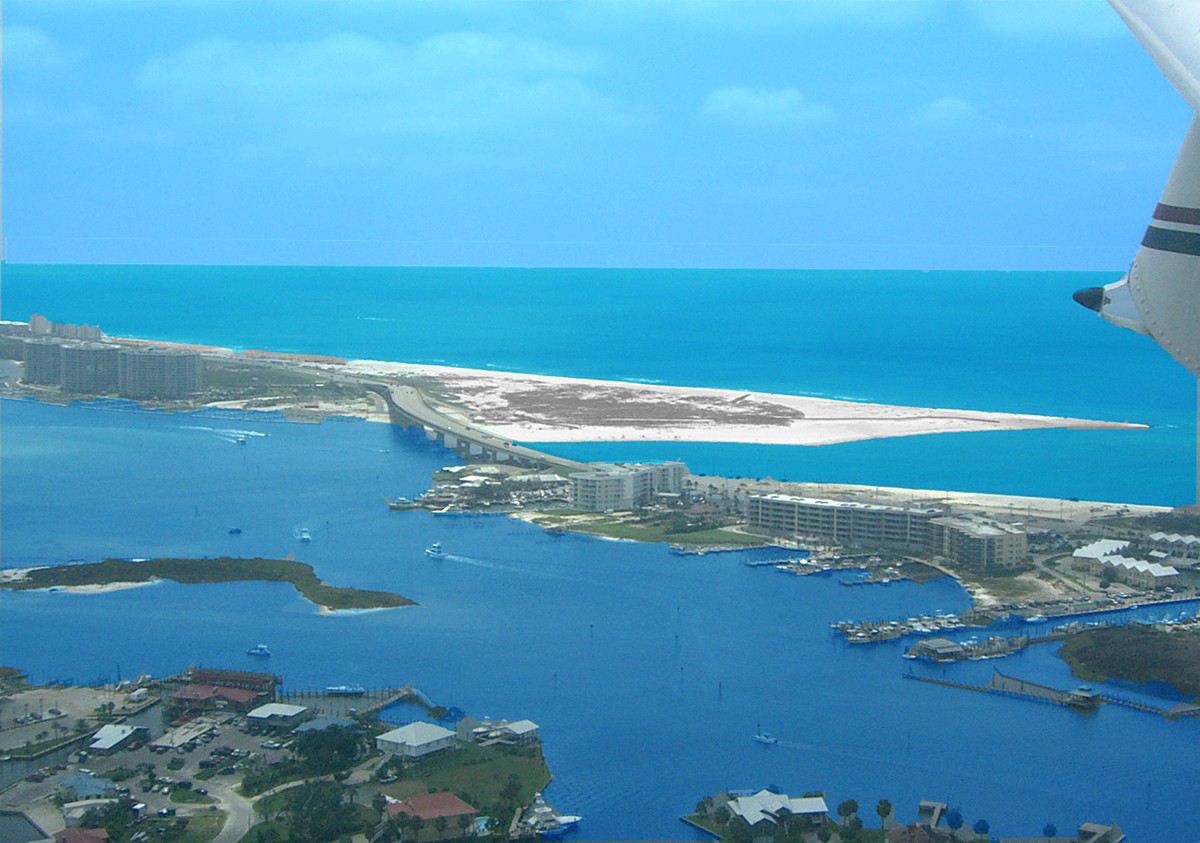 If you want to take your kids on a deep-sea fishing trip then Orange Beach is your beach town! With an abundance of red snapper, Orange Beach Alabama is one of the best places for deep sea fishing. Our family lives for snapper season in Orange Beach which is usually in June and part of July each year. In fall of 2013, Alabama expanded the snapper season to include the first two weeks in October. Umm, lets just say that snapper fishing is good in Alabama during October.
If you are not a fisherman, don't worry, because there are plenty of other fun things you can do by boat in Orange Beach. There are a slew of islands on the back waters that are only accessible by boat. The vacationers and locals love to park their boat for the day on the island of their choice, and enjoy the beach from a different vantage point.
One of the most popular islands to drop anchor for the day in Orange Beach is named Robinson Island. For the more adventurous, there is a really popular island named Fort McRee that sand mounds are over 100 feet tall. Yes, I have mastered the homemade water slide. If you need tips, just give me a ring 🙂 It's an art.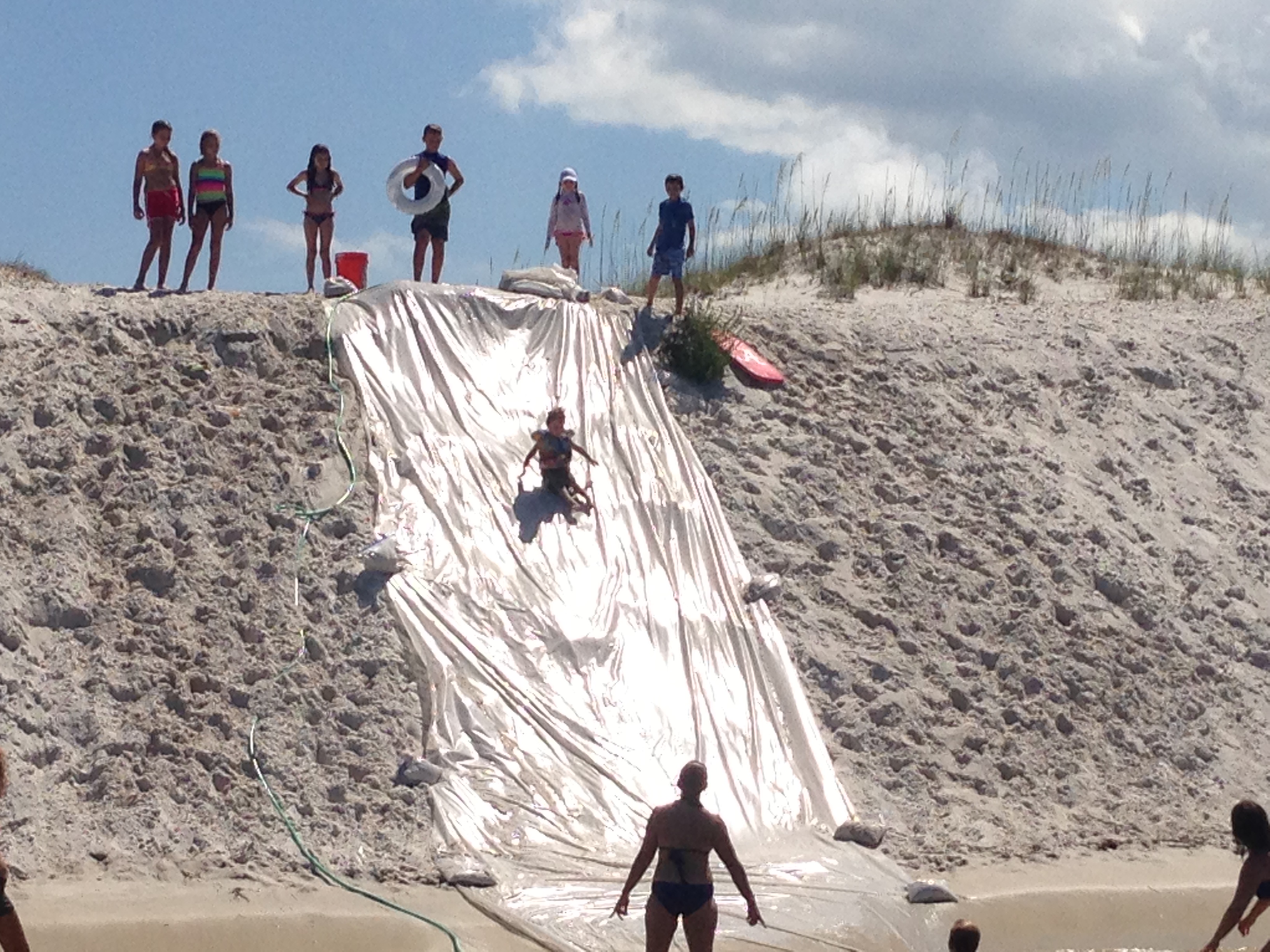 You just thought you had to go to the British Virgin Islands to island hop!
Don't have a boat? Renting a boat in Orange Beach is a snap at Happy Harbor or Tacky Jacks. For some unknown reason, Alabama does not require you to have a boating license to rent a boat if you are not an Alabama resident. Don't ask….
You can even rent pontoons with double water slides! We have our own boat, but our kids still beg us to rent the water-slide pontoon boat. In fact, they love the pontoon so much that we had a birthday party on it one year.
Yes, I did send an e-vite with the Little Big Town "pontoon" song playing in the background. Don't ask….
Orange Beach is also home to the Wharf shopping center and outdoor amphitheatre.
If you time your Orange Beach vacation appropriately, you can enjoy an outdoor concert by one of your favorite bands such as Kenny Chesney or The Zack Brown Band to name a few. The Wharf also hosts bill fishing tournaments, boat shows and other annual events.
Orange Beach Alabama is becoming recognized as a high-end beach destination due to the luxury beachfront condominiums that have recently been built such as Turquoise Place.
Turquoise Place has set a high bar for Alabama's luxury beachfront rentals with amenities such as private outdoor hot tubs, outdoor gas grills, lazy river, and private beachfront cabanas. Check out this Orange Beach condo rental view, and tell me that you don't want to vacation here 🙂
Turquoise Place is only one of the many luxury condos for rent in Orange Beach. Phoenix West 2 is another luxury beachfront resort in Orange Beach Alabama that will open in Spring of 2014.
Orange Beach also has  luxury condos on the bay if you want to spend your vacation enjoying the best of both worlds, the beach and the bay. For example, the Bella Luna and Caribe resort are both luxury condominiums with boating and beach access. You will be amazed at the view on the bay-side in Orange Beach Al. We find that the locals actually prefer the bay versus the beach in Orange Beach. The best part of the bay is that the beach is still just across the street!
Lastly, you have to come visit Orange Beach to stand on the Alabama – Florida line at the world's famous Flora-Bama beachfront bar and restaurant!
Oh yeah, don't leave Orange Beach without trying one of these bad boys. Even Obama gave the Bushwacker a try when he was in Orange Beach Alabama. (Don't forget to request a topper. Don't ask……)
If you want to find the best luxury Orange Beach rentals that Alabama has to offer, I have an inside connection on where to find them. www.PrickettProperties.com